IL CASALE
La Bell'Antiglia
The story tells of an Etruscan Princess, La Bell 'Antiglia, who, to be remembered over time, had a golden carriage built with horses, also made of the precious life-size material. She was so beautiful, sparkling and great that when she died she was buried with the carriage and the horses that would take her to wonderful places in the afterlife. Locals and all the local children went to look for the "Treasure of the Bell". That's why in the sunset … as the sun goes down, the Bella Principessa appears leaving the rooms in the perfumed essences for the guests to make them dream.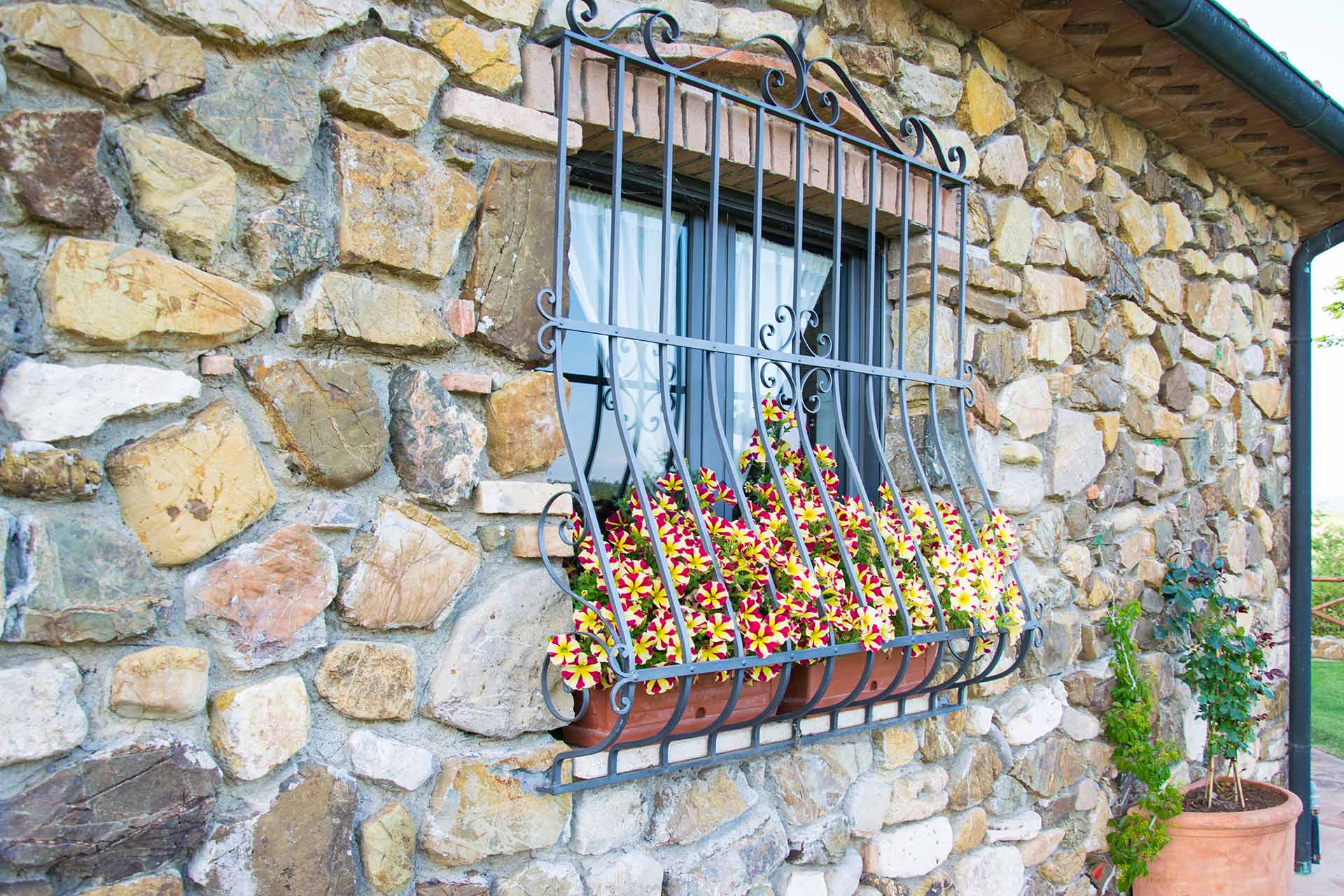 Un posto magico!!!
Immerso nella natura e curato nei minimi particolari. Arianna e Sabrina sono fantastiche. La solarità di Sabrina è travolgente. La passione di Arianna, la sua voce calma e calda, ti portano nel loro mondo fatto di semplicità e genuinità, dove nulla è lasciato al caso. La piccola ma curatissima Spa è il luogo perfetto per rilassarsi, la vasca idromassaggio all'aperto è una chicca strepitosa.
Ciliegina sulla torta, nel vero senso della parola, è la colazione. Torte fatte in casa, crostate, biscotti, marmellate, miele, ricotta, tutto a km 0 e tutto fatto in casa, dal pane alle fette biscottate. Insomma, difficile trovare un posto migliore dove staccare la spina anche solo per un giorno.
Claudia A

Magia allo stato puro!
Ho avuto modo di soggiornare per puro caso in questo agriturismo e sono rimasto senza parole. Semplicemente BELLISSIMO! Ho girato tanto in tante parti del mondo, ma in rare occasioni ho potuto apprezzare una struttura così bella. Allora, iniziamo: immersa in una delle zone più belle d'Italia qual è la Maremma toscana, tra montagna, campagna, mare, terme, colline, borghi medioevali e antichi casali, quindi un punto assolutamente strategico per una vacanza. Mi direte che ce ne sono a decine di agriturismi in quella zona, certamente, ma bello come questo no. Venti camere arredate con un gusto squisito e con una cura dei particolari incredibile, ognuna diversa dall'altra, tutte pulitissime e con ogni comodità. Poi verde, alberi, fiori ovunque, panorama mozzafiato soprattutto dalla piscina che ti consente di rilassarti ammirando lo spettacolo della natura. Un capitolo a parte per la colazione: ogni ben di Dio tutto fatto a mano con i prodotti di questa terra felice, con un sapore che purtroppo abbiamo dimenticato.. marmellate, torte, biscotti, frutta e tanto altro che giustificherebbe – da solo – un pernottamento qui. E poi forse la cosa più importante: la simpatia e la bravura di Sabrina e Arjana, che gestiscono l'agriturismo con una passione che rende unico questo posto. 10 e lode quindi meritatissimo, lo consiglio a tutti quelli che vogliono prendersi il tempo per rilassarsi davvero e riconciliarsi con il mondo. Grazie!!!
Carlo C

Un oasi di relax nella maremma toscana
Che dire, ho passato tre giorni fanatastici in questa struttura immersa nella maremma toscana. Sabrina e Ariana sono due host fantastiche che sanno soddsifare ogni esigenza dei clienti, grazie alla loro professionalita´e gentilezza. Una struttura che si differenzia dalle altre per la bellissima vista che offre sulle colline circostanti, per i servizi welness che offre ai clienti ( doccia emozionale con cromoterapia, bagno turco e idromassaggio all´aperto). Se siete amanti dei massagi vi consiglio veramente di approfittarne, in quanto Cinzia la massagggiatrice riesce con le sue mnani sapienti a farvi vivere momenti di raro relax. Consiglio infine per chi fosse interessato a prodotti bilogici al 100% di acquistare il loro olio. Struttura davvero consigliata per l´ottimo rapporto qualita´prezzo e per la professionalita´di Sabtrina e Ariana. Una nota di merito anche al cane Luna, vera regina della struttura.
Ci ritornero´sicuramente. Grazie !!!
Giancarmine R

Un angolo di pace per gli occhi e per il cuore
Mio marito ed io abbiamo trascorso una settimana di relax in un luogo magico, proprio ciò di cui avevamo bisogno, il contatto con la natura, la cagnolona Luna che ci ha fatto compagnia, le adorabili gattine, abbiamo intravisto caprioli, civette, volpi… Che bello… Ho riscoperto il piacere di fare colazione con i prodotti fatti in casa, come le deliziose torte, lo yogurt, la ricotta fresca con le squisite marmellate, le uova fresche del pollaio, il prosciutto tagliato sul momento e i formaggi maremmani saporiti… Già mi mancano!! Anche a pranzo abbiamo gustato la panzanella e gli altri piatti rinfrescanti sempre a base di ingredienti locali.. L'agriturismo è immerso in un paesaggio mozzafiato e dalla piscina di acqua salata si può godere di tramonti indimenticabili.. Per non parlare della vasca idromassaggio prenotabile all'aperto ed i trattamenti della minispa! La location è perfetta per visitare i dintorni senza doversi spostare troppo: le terme di Saturnia, le vie cave Etrusche, i bellissimi borghi di Montemerano, Sorano, Sovana, Pitigliano, il parco di Vulci, il giardino dei Tarocchi… Dell'accoglienza che dire: Arjana e Cristina ci hanno fatto sentire a casa e tra amici, felice di aver conosciuto delle persone che amano il loro lavoro e si prendono cura dei loro ospiti con il sorriso e con una gentilezza unica! A presto Bellantiglia!!!?
tizianalima