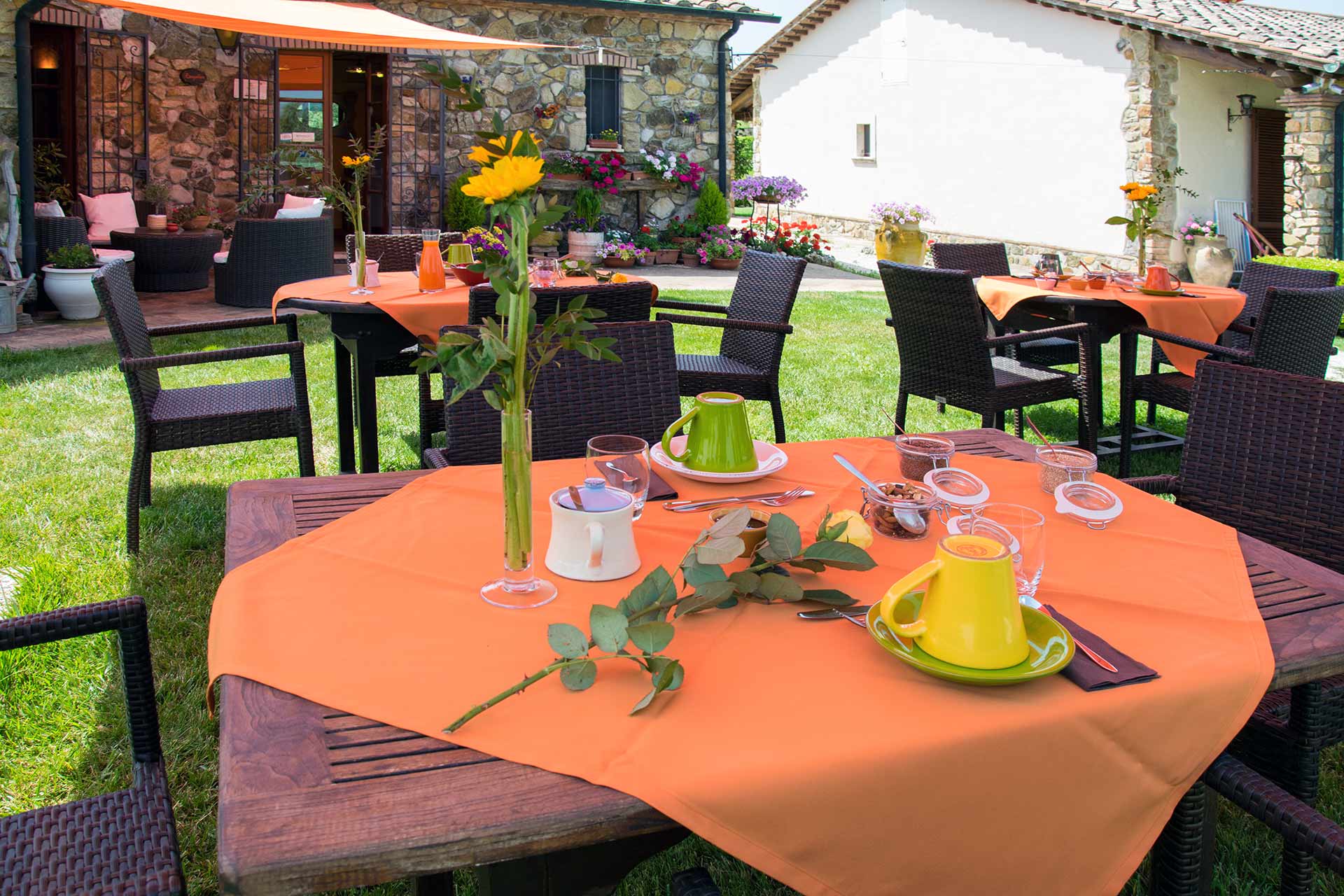 A magic place!!
Immersed in nature and cared for in every detail. Arianna and Sabrina are fantastic. Sabrina's radiance is overwhelming. Arianna's passion, her calm and warm voice, take you into their world of simplicity and genuineness, where nothing is left to chance. The small but well-kept Spa is the perfect place to relax, the outdoor hot tub is an amazing treat. Breakfast on the cake, in the true sense of the word, is breakfast. Homemade cakes, pies, biscuits, jams, honey, ricotta, all at km 0 and all homemade, from bread to rusks. In short, it is difficult to find a better place to switch off even for a day.
Claudia A

Pure magic!
I had the chance to stay by pure chance in this agriturismo and I was left speechless. Simply BEAUTIFUL! I have traveled so much in many parts of the world, but on rare occasions I have been able to appreciate such a beautiful structure. Then, let's start: immersed in one of the most beautiful areas of Italy, which is the Tuscan Maremma, between mountains, countryside, sea, thermal baths, hills, medieval villages and ancient farmhouses, therefore an absolutely strategic point for a holiday. You will tell me that there are dozens of farmhouses in that area, certainly, but not as beautiful as this one. Twenty rooms furnished with exquisite taste and with an incredible attention to detail, each one different from the other, all spotlessly clean and with every comfort. Then greenery, trees, flowers everywhere, breathtaking views above all from the pool that allows you to relax while admiring the spectacle of nature. A separate chapter for breakfast: every good thing all handmade with the products of this happy land, with a taste that unfortunately we have forgotten .. jams, cakes, biscuits, fruit and so much more that would justify – alone – a overnight stay here. And then perhaps the most important thing: the friendliness and skill of Sabrina and Arjana, who run the farm with a passion that makes this place unique. 10 and praise therefore well deserved, I recommend it to all those who want to take the time to really relax and reconcile with the world. Thanks !!!
Carlo C

An oasis of relaxation in the Tuscan Maremma
What can I say, I spent three fanatic days in this structure immersed in the Tuscan Maremma. Sabrina and Ariana are two fantastic hosts who know how to satisfy every customer need, thanks to their professionalism and kindness. A structure that differs from the others for the beautiful view it offers over the surrounding hills, for the wellness services it offers its clients (emotional shower with chromotherapy, Turkish bath and outdoor whirlpool). If you are lovers of massages I really recommend you take advantage of it, as Cinzia, the masseuse, manages with her skilled mnani to make you live moments of rare relaxation. Finally, I recommend for those interested in 100% biological products to buy their oil. Structure really recommended for the excellent value for money and for the professionalism of Sabtrina and Ariana. A note of merit also to the dog Luna, true queen of the structure. I will definitely return. Thanks !!!
Giancarmine R

A corner of peace for the eyes and the heart
My husband and I spent a relaxing week in a magical place, just what we needed, the contact with nature, the cagnolona Luna that kept us company, the adorable kittens, we saw deer, owls, foxes .. How nice … I rediscovered the pleasure of having breakfast with homemade products, such as delicious cakes, yoghurt, fresh ricotta with delicious jams, fresh eggs from the hen house, freshly cut ham and Maremma cheeses tasty … I miss them already !! Also at lunch we enjoyed the panzanella and other refreshing dishes always based on local ingredients .. The farmhouse is immersed in a breathtaking landscape and from the salt water pool you can enjoy unforgettable sunsets .. Not to mention the bookable hot tub outdoor and minispa treatments! The location is perfect for visiting the surroundings without having to move too much: the Saturnia thermal baths, the Etruscan cave streets, the beautiful villages of Montemerano, Sorano, Sovana, Pitigliano, the Vulci park, the Tarot garden … Reception what to say: Arjana and Cristina made us feel at home and among friends, happy to have met people who love their work and take care of their guests with a smile and a unique kindness! See you soon Bellantiglia !!!
iztizianalima